About Grand River Irrigation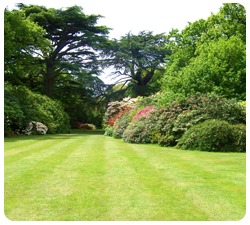 After many years of service in the Brantford community, we feel confident that we can cater to your needs. We get the job done and we don't just meet expectations; we exceed them. Our customers keep coming back because we're dependable, knowledgeable and pleasant to work with.
Your Lawn Sprikler Specialists" - Services include; Start Ups, Winterization, Repairs To All Makes, Commercial, Residential, Free Estimates - "Family Owned & Operated By Dean & Rick Smith; Over 25 Combined Years Experience.
Our employees provide unmatched service, delivering top quality service for your business! Each is committed to personal service. In keeping with this desire, we're not satisfied with our work until you are.
Aside from our amazing staff, we take the time and care to make sure even the tiniest detail is managed, in every circumstance. There, really, is no other way.
Contact us today at 519-752-7800 to find out how we can help you. It's our pleasure!